Costa Mesa Criminal Defense Lawyer
Committing any infraction, either major or minor, can be stressful for all parties involved. Whether it be a first-time DUI or a larger-scale crime, hiring a defense attorney should be your first step after receiving any charges. Every case is different, and the extent of the charges faced can range drastically. However, having a strong legal team is always a benefit in any courtroom situation. In Costa Mesa, Brown & Stedman LLP can provide high-quality defense services aimed at helping you avoid harsh sentencing.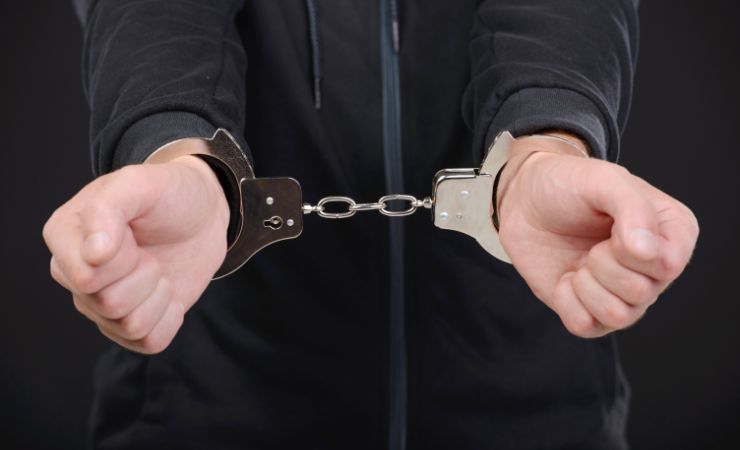 What Is a Criminal Defense Lawyer?
The scope of the law is massive, encompassing numerous practice areas that require a specific set of skills to navigate, which leads to specialized kinds of attorneys. When it comes to criminal law, a criminal defense attorney is the legal representation needed to handle these kinds of charges. The purpose of criminal defense attorneys is to provide legal counsel for those accused of certain criminal activities. They help to add context to the situation leading to the charges in the hopes of either beating these charges or getting a lesser sentence. For example, if you are accused of stealing a car but were nowhere near the scene when the event happened, your defense attorney can argue on your behalf, proving your alibi and helping you avoid sentencing for a crime you did not commit.
What Crimes Do Defense Attorneys Handle?
The full scope of legal processes in the American judicial system is very large, and trying to understand the full extent of each branch can be overwhelming for one person. Each branch of the law involves different legal matters, and the lawyers that deal in those specific branches have dedicated themselves to mastering those specific practice areas. For example, lawyers practicing family law will be well-versed in divorce defenses, whereas those in personal injury law are better suited for cases in that field. Some of the most common cases faced by defense attorneys include:
DUI Defense: Driving while intoxicated, or DUI or DWI as it is frequently referred to, is the act of operating any motor vehicle while impaired by either alcohol, drugs, or a combination of both. Several field sobriety tests can be used by an officer to evaluate whether a driver is under the influence of alcohol or drugs if they believe that the driver is driving while intoxicated. However, in California, it is legal to refuse any sobriety testing before an arrest, and any proof of a DUI before your arrest can be used against you after facing charges.
Domestic Violence Accusations: Domestic violence is defined as the use of sexual assault, intimidation, and threats, including the use of unlawful verbal abuse and/or physical force, with the intent to harm your children, spouse, lover, domestic partner, or grandparents, according to California Penal Code Section 273.5. Victims can be lovers or partners in a relationship, but they are generally relatives or members of your close family, such as your spouse, domestic partner, grandparents, or children.
Drug Charges: In California, drug offenses can be classified as either felonies or misdemeanors, and the likelihood of a conviction depends largely on the substance's scheduling, quantity, and intended use. Due to their severity and propensity for harm, drugs classified as Schedule I are subject to the strictest legal restrictions. This means that even small amounts of drugs like heroin or cocaine can result in a felony conviction. Getting legal counsel for your case is essential if you want to receive a lesser sentence, regardless of whether the drug accusations you are facing are deemed felonies or misdemeanors.
Homicide: According to state law, homicide is the intentional or unintentional act of aiding and abetting another person's death. The California Penal Code clearly distinguishes between murder and homicide depending on intent. For instance, California Penal Code Section 187 defines murder as the willful death of a person for an unlawful purpose, but Section 192 distinguishes between murder and manslaughter based on intent. The severity of the potential punishments can vary depending on the initial offense, especially in cases of murder, where degree and motive can affect the charge severity.
White Collar Crime: White-collar crimes, as they are generally referred to, are nonviolent crimes that are typically committed by those who have particular access to authority, either by way of corporate standing, government position, etc. These offenses often involve wire fraud, health care fraud, extortion, embezzlement, and money laundering. White-collar offenses have received special attention in recent years, and the state of California has cracked down on these offenses severely. Having a knowledgeable defense is vital when facing these charges.
The severity of criminal charges can vary greatly, as can the consequences and escalation of each charge. For example, most first-time DUI charges are treated as misdemeanors if they do not cause any serious injuries or bodily harm to others. However, if a first-time DUI involves vehicular manslaughter, these charges could be pursued at the felony level, which could create a much tougher case for your attorney. Understanding the levels of prosecution for these charges is part of your defense team's job, and they can help you navigate the process while compiling your case.
What Rights Do I Have After Receiving a Crime Charge?
Despite being arrested for a crime, you do maintain your rights. The nature of your charges, as well as what you have been charged with, does not affect your rights, and you are entitled to fair and humane treatment while incarcerated. After you are officially arrested, your first step should be to contact a defense attorney so that they may start working on your case. In the meantime, any indiscretion or unfair treatment you may face should be noted and relayed to your defense attorney, especially when it comes to your initial arrest.
After the outcome of the 1966 Supreme Court case Miranda v. Arizona, the United States created the Miranda Rights, which is a specific list of activities that must be read to anyone in the process of being arrested. This legal standard is set in place to help those facing criminal charges avoid self-incrimination, mostly by encouraging their right to remain silent and preventing the police from collecting any admissible evidence unlawfully. Your Miranda rights include:
The right to remain silent.
Reaffirming that anything you say can and will be used against you in court.
The right to an attorney.
The right to have the court appoint an attorney to represent you if you cannot afford one.
In most scenarios, the arresting officer will read these rights to you and ask whether you understand them. Having the arresting officer read you your Miranda rights is a crucial part of the arrest process, and if these rights are not respected, this evidence may be thrown out and deemed unusable in your case. This rule is deemed "exclusionary" and is a national legal standard that prevents evidence collected in an unlawful search and seizure from affecting your trial. Informing your defense attorney of any instances where your rights have been violated is essential for the formulation of your case.
What Is the Three Strikes Rule in Orange County, CA?
In 1994, California passed the Three Strikes sentencing statute, which guarantees that people who have been convicted of previous crimes will receive a longer sentence if they are found guilty of three felonies. These accusations are only made for "violent offenses," which are charges prosecuted in court and elevated to felonies if the charge warrants a higher sentence. Therefore, if you were convicted of armed robbery three times in a row, it would be deemed your third offense and you would be sentenced to 25 years to life in prison without the possibility of release, regardless of the strength of the evidence.
Hiring a defense attorney to combat your criminal charges is an excellent way to avoid harsher sentencing. With a more in-depth knowledge of the law and a complete understanding of your case, what may seem like a felony charge can be interpreted to warrant a lesser sentence. Of course, every case is different, and some charges are seemingly undisputable. However, in certain cases, the final determination of sentencing may be waived. For example, you are facing a felony DUI charge, but the police officer who arrested you forced you to submit to chemical testing before your arrest. This is against the law and can create grounds for a mistrial or create a situation where your case may need to be thrown out. This may seem like an extreme example, but this knowledge of the law helps your criminal lawyer understand your case and prevents you from receiving an unjust sentence.
Finding a Defense Firm in Costa Mesa, California
Everyone makes mistakes, and sometimes those mistakes warrant criminal charges. Regardless of the charge you may be facing, the legal team at Brown & Stedman LLP can craft an expert defense for your case. No charge is too great for our team, and we handle each case with integrity, creating a unique defense for your specific charges. For more information on our legal services, including a full list of our practice areas, visit our website and contact us for more information.