Costa Mesa White-Collar Crime Lawyer
When most people think of crime, they think of violent or dramatic depictions from movies and television. However, this is not always how crime looks. Many crimes happen behind closed doors and in situations where the perpetrator and the victim never meet.
White-collar crimes are one such category of the legal system. Many people do not even realize how impactful these offenses can be until they are the victim of one. However, the consequences for white-collar crimes have just as much impact on the perpetrator's life as consequences for violent offenses. Incarceration, fines, restitution, probation, and other punishments are all possible for individuals convicted of a white-collar crime.
If you have been accused of a white-collar crime in Costa Mesa, CA you need an Orange County criminal defense lawyer. Our team at Brown & Stedman, LLP, can help.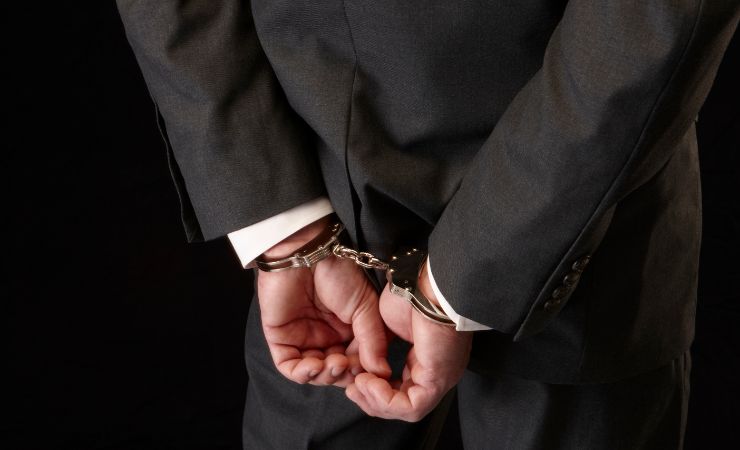 Brown & Stedman, LLP: Expert Costa Mesa Criminal Defense Attorneys
During our many years in business, the criminal defense lawyers at Brown & Stedman, LLP have been helping individuals who have gotten caught up in white-collar crime. Regardless of your role in your case, we can develop an argument to defend you in court. No other Costa Mesa criminal defense firm can provide the same level of care, support, and attention after you have been accused of a white-collar crime.
It can be difficult to find a Costa Mesa criminal defense lawyer to represent your case. White-collar crimes are complicated, and many criminal defense attorneys lack the ability to properly defend clients in these cases. Our white-collar crime attorneys are highly trained in a variety of white-collar cases and provide the best one-on-one attorney support in Costa Mesa, California.
California has a wealth of options for defense lawyers, but none have our experience and passion for this work. If you need Orange County white-collar crime lawyers, our team is your best option.
What Is a White-Collar Crime?
White-collar crime is a large umbrella of the legal system. It encompasses a series of criminal acts that are non-violent and financially motivated. Examples of white-collar crimes include:
Fraud

Corporate
Healthcare
Securities and commodities
Mortgage and financial institution

Embezzlement
Money laundering
Intellectual property theft or piracy
Many of these crimes require an intimate knowledge of financial systems, laws, and technology to execute. However, others do not take as much training. Whether you committed a white-collar crime inadvertently or intentionally, the law takes these cases seriously and punishes them harshly.
Potential Punishments for White-Collar Crimes
White-collar crimes can be considered misdemeanors or felonies, depending on the situation. More severe cases are usually tried as a felony and result in harsher punishments.
If you are convicted of a white-collar crime, your punishment will depend on the type of crime, the severity, and your personal criminal history. Potential types of punishments include:
Imprisonment
Restitution
Home detention
Community confinement
Supervised release
Forfeitures
Fines
Many offenders receive a combination of the above for their consequences. However, there are other consequences that are not given by a judge. Some potential unintended consequences of conviction include:
Ruined reputation
Loss of job prospects and difficulty finding a job
Strained relationships with family, friends, and coworkers
Bankruptcy
Because of these severe and life-changing repercussions, it is important that you hire an attorney to represent you.
Why Do I Need a Private White-Collar Crime Defense Attorney?
When you are the defense in a criminal case, you have the right to an attorney. If you are unable to afford one yourself, the state will assign a public defender to represent you. Though this may be financially appealing, using a public defender is not a good idea.
Public defenders often have lots of cases at the same time. This leaves very little time to spend with each client and causes details to slip through the cracks. Without time and resources, these public defenders are usually unable to create a strong argument for their clients. This means you have a very low chance of winning with a public defender.
Protect your reputation and lifestyle by hiring a private white-collar crime defense attorney. A private attorney gives you the best chance of winning your claim and avoiding charges. Private attorneys, such as our team at Brown & Stedman, LLP, have time to spend with each client. We will work with you closely and listen to your side of the story. We will then work diligently to create an argument that works in your favor and gives you the best chance of avoiding punishment.
Are White-Collar Crimes Hard to Prove?
One advantage of white-collar criminal defense is that the crimes are difficult to prove. Most white-collar crimes are complicated and deal with confusing laws and regulations. It is difficult for the prosecution to understand the details of these crimes well enough to convict. Juries are often confused as well. Additionally, proof can be difficult to come by.
Remember, you are innocent until proven guilty. Therefore, our job as your attorneys is to infuse reasonable doubt into the jury's minds so that they cannot convict you. With complicated laws, it is easy to discredit the prosecution's claims and show your side of the situation.
How Much Does a White-Collar Crime Lawyer Cost?
The cost of private legal representation varies based on the industry, firm, case type, and attorney's expertise. Because of this, it is difficult to estimate how much your claim will cost. Always discuss costs with the attorneys that you interview. In doing so, you can ensure that you are able to afford your legal representation throughout the entirety of your case. If you do not, you could lose your legal counsel, which often leads to losing your case.
Contact Brown & Stedman, LLP
If you have been accused of a white-collar crime in Orange County or Costa Mesa, our team is here to help you. With many years of experience, we offer the best counsel in the area.
If you have questions or want to schedule a consultation, contact Brown & Stedman, LLP online.