Costa Mesa Family-Based Immigration
Immigrating as a family is already stressful, and that anxiety can be exacerbated by the threat of family separation. Immigration law in the United States is highly volatile, making the process exceedingly complicated without legal help. In Costa Mesa, immigration lawyers on our legal team at Brown & Stedman LLP can provide you with the legal support needed to navigate the family-based immigration process.
What Is Family-Based Immigration?
Family-based immigration refers to when a foreign national, which is anyone who is not already a U.S. citizen or permanent resident, obtains legal permanent residency by connecting their immigration status with a relative who already resides in the U.S. legally. To be able to come to the United States to live and work permanently, both the immigrant and the citizen or permanent resident must complete the U.S. immigration process. Then, this foreign national must be sponsored by a U.S. citizen or permanent resident who can demonstrate that they have sufficient resources to support them after they come to the country.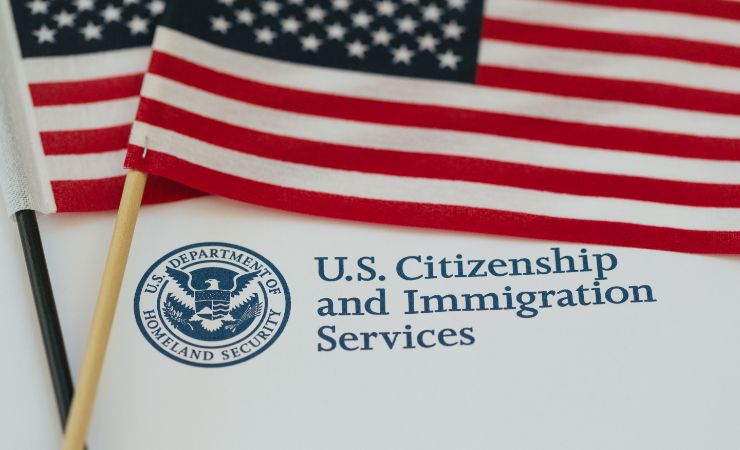 What Is a Family-Based Immigration Petition?
Family-based petitions enable people already living in the country to sponsor their relatives' entry. Based on a relationship to a citizen or authorized permanent resident of the United States, foreign nationals may enter the country under the Immigration and Nationality Act. Family members and workers of U.S. citizens may be sponsored under a family-based immigration petition. Family-based petitions let U.S. citizens sponsor members of their immediate or preferred family, such as:
Spouses
Children
Parents
Grandparents
Siblings
The person sponsoring the entry of another individual has to be a legal resident of the United States, either by naturalization or as a legal green card. Depending on whether you are a green card holder or permanent resident, the process regarding your relative's immigration can vary. Once a visa number is ready, your relative who is currently in the country may use Form I-485 to seek to change their status from a temporary visitor to a lawful permanent resident, becoming a Green Card holder. Your petition will be delivered to the National Visa Center (NVC) if your relative lives abroad. When a visa becomes available, the NVC will send your application to the relevant U.S. consulate and inform your relative of the next steps, which is part of the consular processing procedure.
Different Kinds of Family-Based Immigration
To effectively facilitate the family-based immigration process, different kinds of applications are available. The Immigration and Nationality Act controls immigration to the United States and offers two categories of family-based immigrant visas. Depending on the relative you are sponsoring, as well as your immigration status, choosing the right path for these applications can vary from case to case.
Immediate Relative Immigrant Visa
Immediate relative immigrant visas are based on a close familial connection to a U.S. citizen who is considered an immediate relative. During a fiscal year, there is no restriction on how many applications can be made for these kinds of immigration proceedings. Types of visas for immediate relatives include an unmarried child of an American citizen under the age of 21, the spouse of a U.S. citizen, an American citizen who adopted an orphan abroad, a parent of a U.S. citizen over the age of 21, or an orphan who will be adopted in the U.S. by an American citizen.
Family Preference Immigrant Visas
Family preference immigrant visas cover more distant family connections to U.S. citizens, as well as some relations to lawful permanent residents (LPR). There are numerical restrictions on how many of these applications can be made per fiscal year set by the government, meaning the timeline for these applications can be exceedingly longer than immediate relative immigrant visa applications. The breakdown of categories included in these visa applications include:
Family first preference (F1). This covers the unmarried children of American citizens, as well as any minor children they may have.
Family second preference (F2). These proceedings cover married couples, dependent children, and single sons and daughters over 21 related to a permanent resident. The spouses and children typically receive at least 77% of the visas available in this category, with the remaining 23% going to single sons and daughters.
Family third preference (F3). To be considered for this category, the applicant has to be a married child of a U.S. citizen, and these applications can extend to their spouses and dependent children.
Family fourth preference (F4). This category covers the siblings of American citizens, as well as their spouses and minor children, provided that the American citizens are over 21.
The primary distinction between these processes is the lack of a waiting period for visa eligibility for family relatives, but there are still distinct differences in the process that make each unique. For example, immediate relative immigrant visas must be sponsored by a U.S. citizen, whereas legal permanent residents who are not considered citizens can apply for visas for their spouses or unmarried children. Before applying for family immigration, speak with a Costa Mesa immigration attorney about your current immigration status to determine which application is right for your situation.
How Long Does Family-Based Immigration Take?
Depending on the nation your family member is coming from and the nature of their relationship with you, both the wait time and the simplicity of the process will vary. The approval procedure after submitting Form I-130, or the Petition for Alien Relative, may take up to 12 months for immediate relatives and several years for those applying with family preference immigration visas. Ultimately, every case is unique, so it might be longer for some people and shorter for others. With a receipt number, you can also check the status of your case online and keep track of your application status.
Finding a Costa Mesa Family-Based Immigration Lawyer
Beginning the immigration process is stressful, and when your family is involved, this process can be even more personal and hard to handle. At Brown & Stedman LLP, we can help you navigate the family-based immigration process, getting you ready to submit the right application for your relatives. For help with your family-based immigration case, contact us to schedule a consultation with our legal team today.